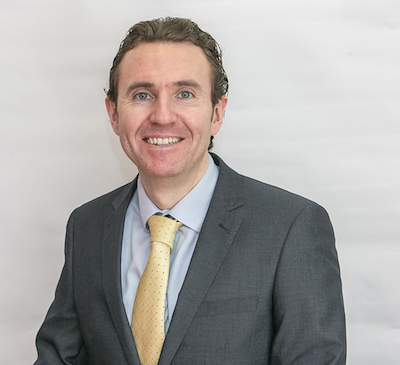 PwC has been a longstanding supporter of DCU for over 20 years. In a recent interview with Ronan Furlong, Partner PwC Ireland, he explains what motivates them to support DCU in its mission to transform lives and societies through education, research, innovation and engagement.
What is it that inspires PwC's continued partnership with the University?
Our partnership is built on a sense of providing the best opportunities for young ambitious people. At DCU a core mission is to unlock the talent in their students. Likewise, supporting excellence in talent and developing our people to be the best they can be is a key PwC priority. We look forward to many more years of collaboration.
PwC supports DCU's National Centre for Family Business. Why is it important to PwC to help Irish family businesses address challenges which threaten their long-term sustainability
Irish family businesses contribute an enormous amount to Ireland's economic progress, in business, society and communities. But family businesses are unique and need support. At PwC, with expertise across all business areas, we can help Irish family businesses achieve their long term strategies, from the Boardroom to the shop floor. We see it as important also to provide a platform for peer support where experiences, ideas and best practice can be shared to enable family businesses to prosper into the future.
DCU's Access Programme is all about helping talented youth to fulfil their potential in life. What inspires PwC to support the DCU Access Programme and play a part in the future success of these young people?
It's important to support talented young people from all backgrounds and circumstances for opportunities in education and career prospects. At PwC we want to play our part to ensure all talented people have fair opportunities so that they can achieve their potential personally and professionally.