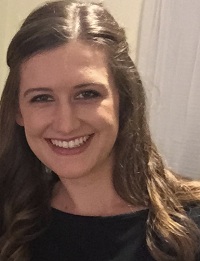 The Irish American Partnership has supported initiatives to improve the teaching and learning of primary science in rural schools since 2003 in collaboration with St Patrick's College, Drumcondra and now DCU Institute of Education. In this interview, Therese Murphy, Communications Director with the Irish American Partnership, explains what motivates them to support STEM education in Ireland through the Western Seaboard Science Project (WSSP).
Since 2003, the Western Seaboard Science Project and subsequent WSSP Transfer Initiative have provided professional development for primary teachers in over 70 isolated rural schools in Kerry, Galway, Mayo, Donegal, Kilkenny and Clare to improve science teaching and learning in those schools.
What originally inspired you to support the Western Seaboard Science Project?
Science was introduced to the new Irish Primary School Curriculum in 1999 and we were concerned that teachers would not have the resources to properly deliver science in the classroom. This led to us co-financing a study to identify ways to improve primary science education in Ireland.
The study was carried out by what was then St Patrick's College, Drumcondra and looked at 15 schools in County Kerry. It identified a lack of teacher confidence in the primary science curriculum, a lack of teacher training in science, a lack of adequate support and resources and an inability to keep up with new trends in science teaching.
The study suggested increased teacher training and resources for schools with a travelling professional facilitator to work with clusters of teachers in isolated rural schools – and as the project has evolved I think we have stayed very true to those recommendations.
The project also fits very well with our mission to empower the next generation of Irish leaders through education and community development initiatives. We had also identified STEM as a critical area for keeping Ireland competitive. Many of our donors are business leaders in the US and they are acutely aware of how important STEM education is for Ireland's future development.
The project has expanded significantly since the original study in Kerry. What achievements are you most proud of?
We are proud of the project's impact in reaching over 70 schools at this stage and proud of the increases it has delivered in teacher confidence in preparing science lessons and the gains in students' passion for the subject. We have also heard a lot of great stories from our rural teachers about how they enjoy the opportunity to come together with their peers.
Teachers have a key role to play in encouraging an interest in STEM subjects amongst their pupils. How did you decide to focus on supporting teachers in rural schools?
We obviously view it as hugely important to train all teachers in proper science education techniques. Teachers are in a position to really inspire their students to develop a passion for STEM subjects. We wanted to support teachers in rural schools who don't have the same peer network as exists in urban schools and felt the travelling facilitators as part of the WSSP project could help to fill the gap and give that support.
We also provide more general support for primary science education in Ireland through our support of the RDS Primary Science Fairs which benefit both urban and rural schools.
What are your hopes for the future of STEM education in Ireland?
We hope that all primary school children will get a robust STEM education but believe that there is still a lot of work to be done in keeping everyone up to date on current STEM trends.
Ireland has a great opportunity to be at the cutting edge of science and technology. With all of the investment in Ireland by technology companies, these skills are really needed and it all starts with a strong foundation at primary level.