This May, DCU students were given a sneak preview of their new Student Centre which will be officially opened for the start of the 2018/19 academic year this autumn. Attendees at the preview event had the opportunity to view the main auditorium area of the Centre and to get a sense of the design, scale and layout of this state of the art new student facility.
The development of the Centre has been made possible through significant donations from The Tony Ryan Trust and Bank of Ireland together with a student levy, voted on by the students themselves.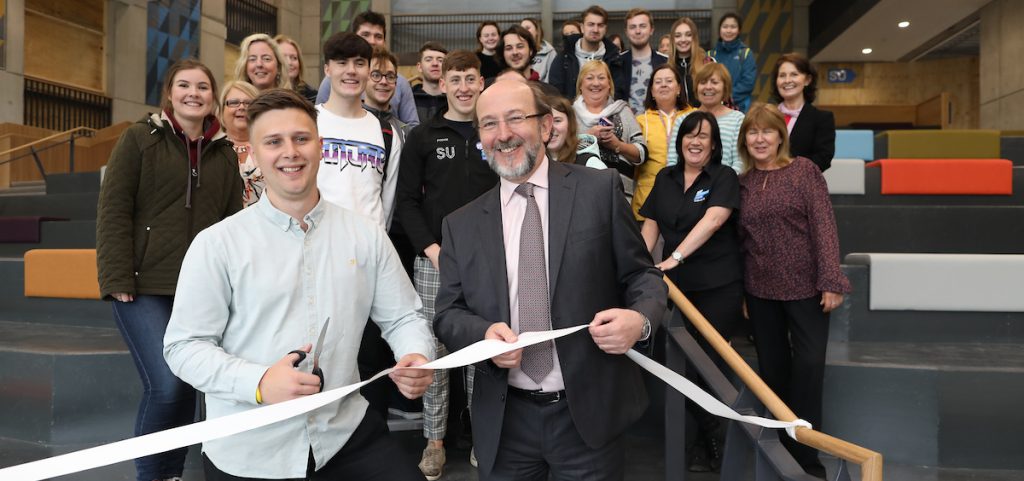 Speaking on the imminent completion of the Centre, Nathalie Walker, CEO of DCU Educational Trust commented:
"It is very exciting to see this project nearing completion and to see the wonderful facilities which will await new and returning students this autumn. The construction of this Centre is a testament to the powerful impact which philanthropy can have.
"DCU's students demonstrated incredible vision and benevolence in 2015 when they voted in favour of a levy to fund this Centre. Thanks to their foresight and generosity, together with the support of Bank of Ireland and The Tony Ryan Trust, future generations of students will enjoy a purpose built space for their social, cultural and entrepreneurial activities to complement their academic studies."
The new DCU Student Centre will be an iconic building at the heart of DCU's Glasnevin campus that will house over 125 clubs and societies and provide collaborative and creative spaces where all students can engage with the cultural, social, entrepreneurial and international aspects of university life.